Meet Our Coaching Staff
HEAD COACH SCOTT WILLETT
Since 1985, Scott Willett has been living and dreaming about triathlons. As he developed his passion, he also worked to give life to others' triathlon dreams. Scott has participated in multisport events of all lengths from sprint to ultras. Scott relishes in the opportunities he has to eat great foods from all over the country and the world.
His racing resume contains many overall wins, including a victory in the inaugural Ironman race in Israel in 1999. Scott continues to compete, but his greatest passions are his direct family and his extended triathlon family. His coaching philosophy is simple …
"If you don't have a good time, it's not worth your time".
HEAD COACH Ross Galitsky
Ross Galitsky gained his earliest coaching experience training lifeguards on Rockaway Beach and being coach-player for the NYU Waterpolo Team. Ross held coaching certifications from USA Triathlon and USA Cycling. In 2001, Ross (along with another TriLife Head Coach, Scott Willett) was invited to develop the triathlon program for the New York City chapter of the Team in Training Leukemia & Lymphoma Society. Within three years, the New York City chapter grew to be one of the three largest chapters across the USA. In response to local demand for high-quality comprehensive coaching for long distance events, Ross co-founded TriLife Coaching. Ross's multi-cultural mindset has helped him develop a sensitive but inspiring manner of communicating successfully across diverse groups of athletes. As an athlete and coach, Ross focuses on the analytical and technical aspects of athletic training while maintaining a passion for positively influencing the lives of others, both within the boundaries of the sport and in the larger context of life.
"It does not have to be fun to be fun."
Ross's athletic career began at the age of four when he was selected to swim competitively in the USSR's youth development program. Ross concluded his single sport career at the collegiate level as a captain of the NYU Swim Team. In the late 1980's, Ross moved on from his single sport background and began to train for and compete in triathlons. He has since competed in over 100 triathlons, ranging from sprint to Ironman® to double- and triple-ironman distance events. Along his athletic journey, Ross also successfully competed in cycling road racing, running, multisport stage events, and adventure racing.
Iwan Axt
RRCA certified running coach. 3-time IMLP finisher, 2009 MDS, TriLife athlete since 2004, North Face running club coach, TNT off-road program coach, CCCF Head coach. Interested in data analysis and logistics, sports psychology, engineering and physics.
Peter Niessen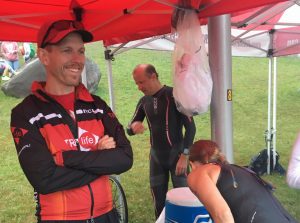 TNT Assistant Marathon Coach (7-yrs), RRCA Certified Running Coach Endurance junkie: 5x IM, 10x HIM, 25x marathon, 4x 50 miles, 100 mile finisher. Primary coaching interest: running and bike coaching, performance statistics.
Joel Volterra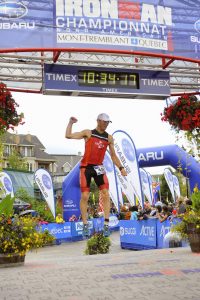 Joel's coaching philosophy includes an emphasis on efficient focused training with data collection and management aimed simply at improving one's chances of racing well and closing the gap between your performance and your physical limitations. His unrelenting positive support comes from his wife Barbara and daughter Ava. He's completed 5 ironmans, 13 half ironmans and 10 marathons. This includes qualifying for Boston Marathon, 70.3 World Championships (twice) and the Ironman World Championship in Kona!