2018 TRILIFE TRAINING PROGRAMS
2018 is exciting for many reasons. TriLife turns 15 in 2018 and we are adding some great program upgrades. You get the same fabulous coaches, the same detailed weekly workout plans with 3-4 coached sessions as well as solo options, and the same 4-5 epic weekend training camps outside NYC…but there is more!
We will now be working with Training Peaks to deliver NYC's best program in the best way. We are offering an enhanced data analysis option for those using training data to maximize their performance. In recognition of the many loyal TriLife alums, we are offering a substantial credit towards newly designed TriLife training and racing gear. And that is just for starters!
Want to kick some serious butt in your next race? Trust the coaches that have trained thousands of athletes for their first or fastest finish line over the past 15 years. Join us and find out how great you can be.  
Go Long With TriLife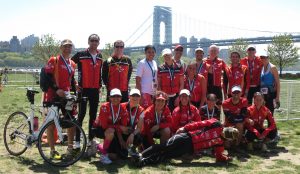 This is our time-tested original IronTeam program that ensures our athletes reach the start line ready to rock their best race, but now with Training Peaks program delivery and Enhanced Data Analyzation to deliver the best training program in NYC in the best way possible. We are focusing on IM Lake Placid and IM Canada in 2018, but be sure to contact us if you are targeting another event.
The Ironman athletes are strongly urged to combine this program with the 2017 Foundation Program to improve your durability and form prior to starting your Ironteam journey in January, and make this the ultimate endurance race preparation experience. If you have Ironman on the brain, join TriLife and we'll paint the triathlon world RED! Email Coach Ross if you have any questions or if you'd like to come to a workout and "tri" us on!
IronTeam Program Details and Application
Training begins January 2, 2018
For 70.3 races, Olympic races and anything in between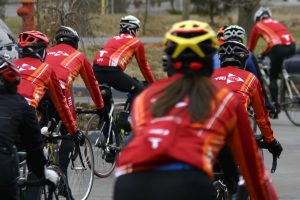 If you are eyeing a half ironman distance or shorter race in 2018, this is the program for you. Ideal for June and July races, though many will fit into our training schedule. Combine this program with the 2017 Foundation Program (see above) to improve your form and durability before the starting the 70.3/Short Course sessions in January 2018.
70.3/Short Course Program Details and Application
Training begins in January
Our marathon team is currently training for their Fall races. Check back with us mid-Summer 2018 to join us for the next season.
Skills, Strength and Conditioning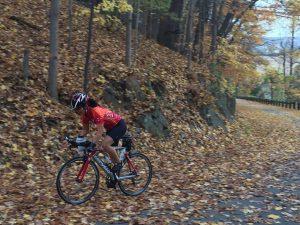 Become a stronger and more efficient athlete with our 12-week Fall Foundation Program. This program is designed for athletes who have some triathlon training experience and are willing to invest the time and effort in the off-season to ensure peak performance in their race season. We will challenge both your skills and fitness. You should be able to run ~4 miles, bike ~2 hours and swim ~½ mile freestyle. This is ideally combined with the Ironman Program or the 70.3/Short Course Program for the ultimate race training experience!
We understand that scheduling can be difficult. For athletes who would like to do sport-specific training in the off-season, we offer a la carte options  with the Foundation Program.
FALL 2018 Application Info will be available in Summer 2018
Swim smarter not harder.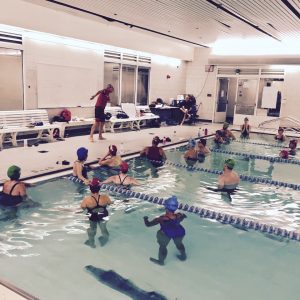 Do you sometimes get that "sinking" feeling? Does your competition leave you behind in the water? If your 2018 race goals include swimming faster with less effort, join TriLife this Fall for our Foundation: Tri Swim ONLY program. This program is not a learn to swim program. It is a learn to swim better. We guarantee your improvement!
Every Saturday for 12-weeks, you will receive individualized feedback from our expert coaching staff, see the drills demonstrated before you put them into practice, and be videotaped underwater so you can see what you are doing and how to improve.  Jump in with TriLife!
FALL 2018 Application Info will be available Summer 2018